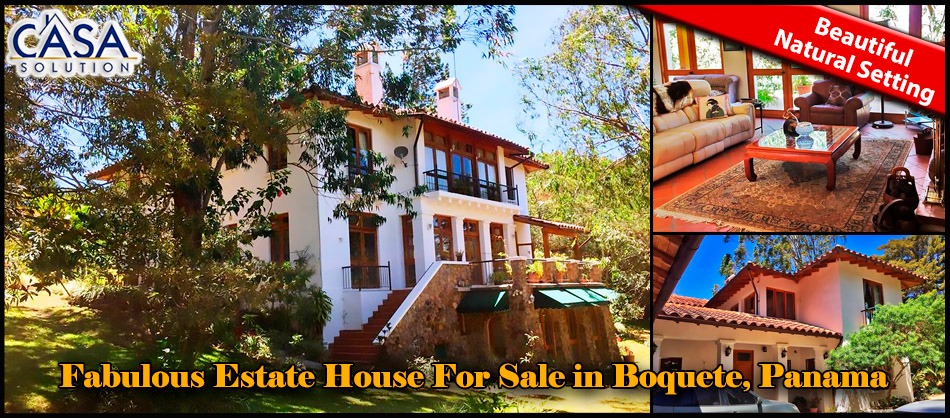 This fabulous estate house presents as a grand manor in a deeply beautiful natural setting.
It is located just 10 minutes from downtown Boquete, yet feels well removed from the hustle and bustle of the growing downtown.
The home's exterior is wonderful to look upon.  It's tasteful integration of wood trim features and pretty windows framed by white and stone make for a sense of richness and calm.   It's the ideal luxury country home.
The grounds are spacious and lovely with tall trees alongside beautiful tropical plants.
The luscious architectural design featuring classic roof tiles and double chimneys is wonderful.
Inside, the high ceilings coupled with...
https://www.casasolution.com/listing/fabulous-estate-house-sale-boquete-panama/
To go directly to more information, a more complete description and up-to-date pricing on this property, please visit our web site for this property at the link above.
Also find hundreds of other Boquete area properties offered by Casa Solution, the Boquete Area Real Estate Leaders.
We look forward to being of service.