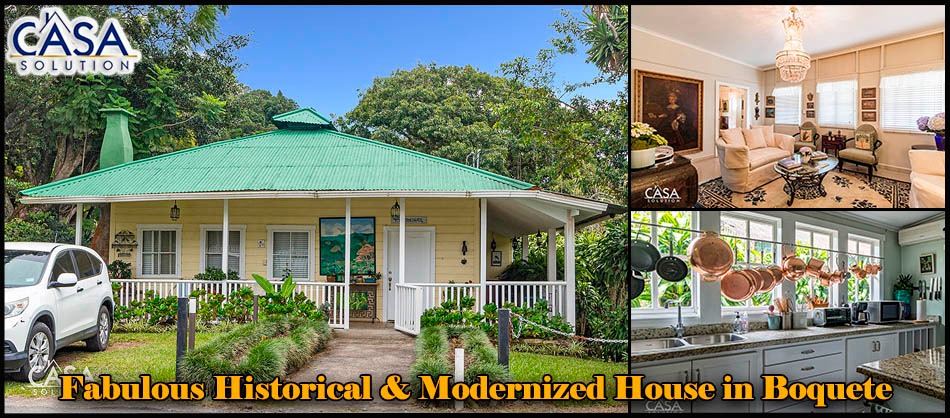 Live the sublime Boquete lifestyle in this 109 year old historical treasure and modernized gem of a home.
Walk right out your door, cross the street and into the wonderful Panamonte Hotel restaurant or bar.  Take an easy stroll into the center of downtown from this super-prime location.
This cozy home features a commodious master bedroom suite with a large bathroom. It is connected to an abundant wardrobe with plenty of space.  A sweet master bedroom feature is its private terrace – perfect for a morning coffee or read.
The guest bedroom is a comfortable space with its own bathroom and closet too.
Upon entering the...
https://www.casasolution.com/listing/incredible-eco-resort-property-heliconia-on-nearly-20-acres-for-sale-in-panama/
To go directly to more information, a more complete description and up-to-date pricing on this property, please visit our web site for this property at the link above.
Also find hundreds of other Boquete area properties offered by Casa Solution, the Boquete Area Real Estate Leaders.
We look forward to being of service.