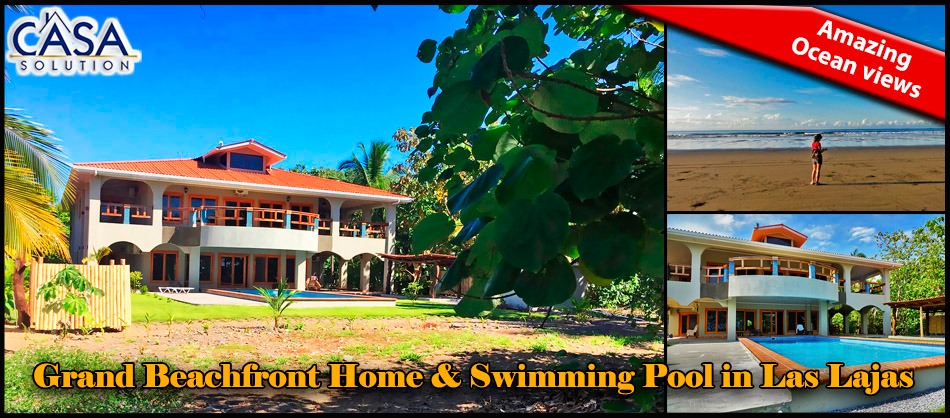 This grand 10,000 square foot residence right on fabulous Las Lajas Beach, Panama is now for sale.
Las Lajas is one of the most beautiful beaches in all of Panama. The beach stretches from this property for miles. This is an excellent swimming beach too with waves that roll in and palm trees lining the sand.
Such a large, impressive home on a gorgeous beach in a desirable location would normally come with a multi-million dollar price tag.   This home has been reduced to a low price given its size, attributes, the beauty of the lot , its .57 acres and its presence in this privileged location.
This house offers...
http://www.chiriqui.life/forum/45-homes-and-real-property-for-sale-wanted/?do=add
To go directly to more information, a more complete description and up-to-date pricing on this property, please visit our web site for this property at the link above.
Also find hundreds of other Boquete area properties offered by Casa Solution, the Boquete Area Real Estate Leaders.
We look forward to being of service.