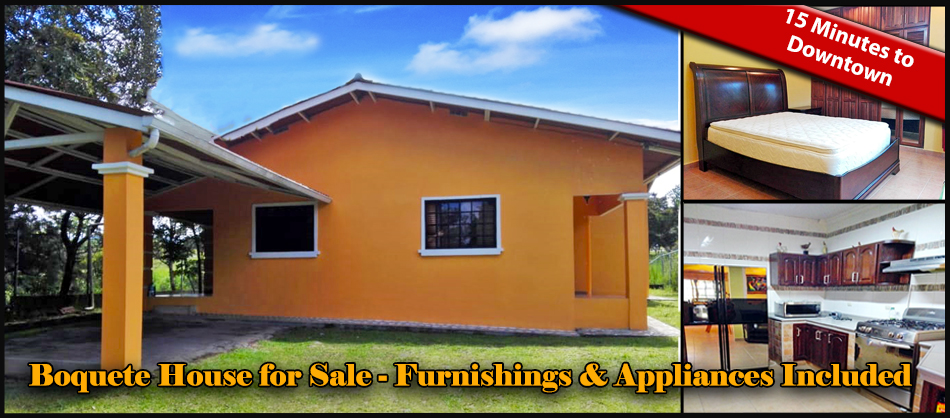 This home is very nice with special floor and wall tile throughout.  The open floor plan provides ease of movement between the pleasant kitchen and living room. Ceiling fans with lights provide comfort. A tray ceiling provides high ceilings. Built-in cabinetry offers extra storage and quality woodwork.
This house is in the La Tranca area of Alto Boquete. Many prefer the climate at this location. At a lower altitude than Boquete's downtown,  this location is a bit warmer than the mountains around Boquete.  Also, it is closer to the amenities of David while still only 15 minutes to downtown Boquete.  The house is convenient to, but not right on the Boquete David new four lane road.
There is a seasonal...
https://www.casasolution.com/listing/house-sale-la-tranca-alto-boquete-panama/
To go directly to more information, a more complete description and up-to-date pricing on this property, please visit our web site for this property at the link above.
Also find hundreds of other Boquete area properties offered by Casa Solution, the Boquete Area Real Estate Leaders.
We look forward to being of service.
For Reviews of Casa Solution, please click here