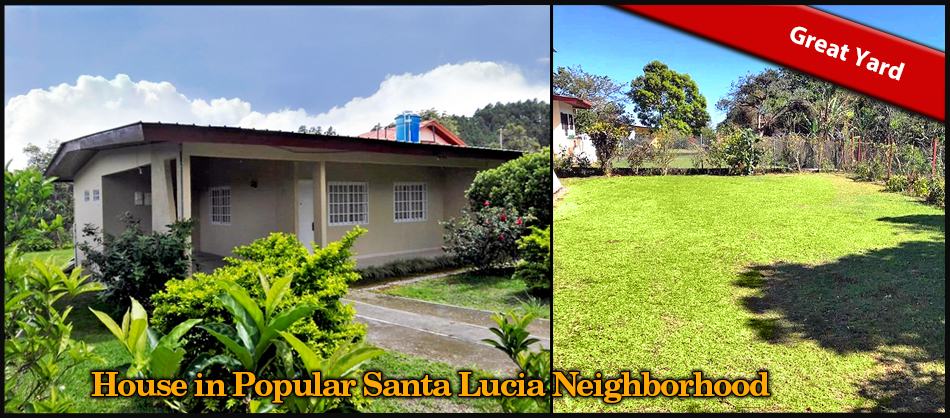 Make this house your new home in Santa Lucia, Boquete.
Affordable homes like this one in popular Santa Lucia are hard to come by. This one has a large living room and a beautiful yard.
The yard has mandarin oranges and lemon trees.
Security ironwork on the windows and doors as well as a backup water tank provide peace of mind.
Appliances are included: washer/dryer, stove, hood & water heater.
The house is...
https://www.casasolution.com/listing/house-sale-popular-santa-lucia-neighborhood-boquete-panama/
 To go directly to more information, a more complete description and up-to-date pricing on this property, please visit our web site for this property at the link above.
Also find hundreds of other Boquete area properties offered by Casa Solution, the Boquete Area Real Estate Leaders.
We look forward to being of service.