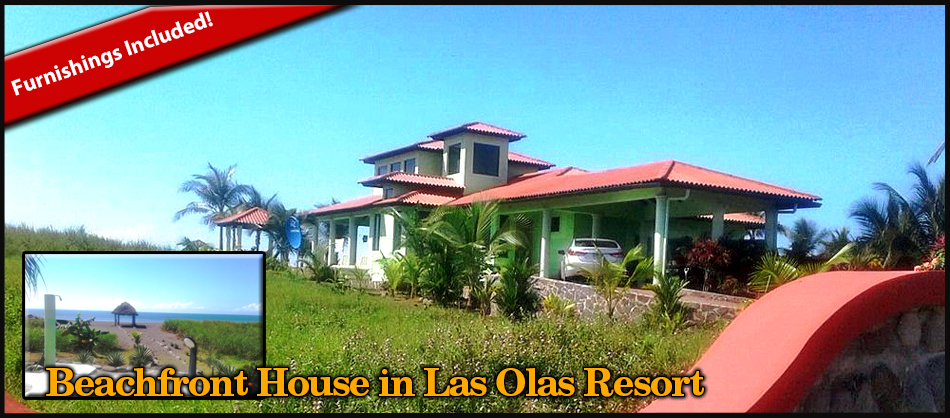 In the impressive Las Olas resort beach community, among the large houses and mini-mansions, is this great beachfront house now for sale.
The house is designed for relaxed enjoyment and fun.
As you come to this ocean house, you enter on a pretty brick driveway – a significant upgrade foreshadowing the quality of this fine home.  The house looks and feels like a stylish beach house with uplifting color tones and styling.
The open floor plan living room area has...
https://www.casasolution.com/listing/beach-house-sale-las-olas-resort-community-la-barqueta-chiriqui-panama/
To go directly to more information, a more complete description and up-to-date pricing on this property, please visit our web site for this property at the link above.
Also find hundreds of other Boquete area properties offered by Casa Solution, the Boquete Area Real Estate Leaders.
We look forward to being of service.