www.youtube.com/watch?v=UcZ8V86ylLc 
"It works!" Clifton Thomas, MD/bariatric surgeon - Nacogdoches Texas 

Testimonials

"Mike just held the back of my head for 1 minute while I was sitting in a chair and my [pregnancy] back pain is gone."
Bank of America officer -  North Miami Beach FL 
"You have performed your magic on my hurt muscles many grateful times . Thank you Magic Mike !" C Budd

"My headache is gone and I can see better."  B A Budd - 
 "My father did not need his cane after only 1 treatment." Heidi W. - Fort Lauderdale, FL Massage Therapist 
Stress Relief & Pain Management Within 60 seconds. Learn how to relieve stress and receive gentle therapy several times a day.
Since 2005, I have had the pleasure of treating over 2,000 people with just my hands within 1 minute: migraines, brain injuries, neck and shoulder tension, fatigue, anxiety, post-traumatic stress disorder, carpal tunnel, low back pain eye strain, feeling of being overwhelmed,  post-op recovery, athletic enhancement, artistic creativity.
www.youtube.com/watch?v=52YMrDZVwiQ
Headache/Stress/Pain and PTSD Relief
Feel Younger In 1st Session
Creativity and Movement Enhanced
Mike Menkes since 2005
Stress is on the Caregiver
Everyone welcome. Learn about this special and gentle touch technique to reduce stress in our lives. Most importantly, health care providers need to take time for self care. Mike is a sought after Healing Touch Therapist.
Cranial tx in 1 minute while client is sitting on a stair step 
https://www.youtube.com/watch?v=bb7E5ABT7iI
Past Clientele

Burt Reynolds
Earle Mack U.S. Ambassador to Finland
Bill Koch America's Cup Winner
Gov. George Pataki
Peter Martins  NYC Ballet 
Rod Dixon Boston Marathon winner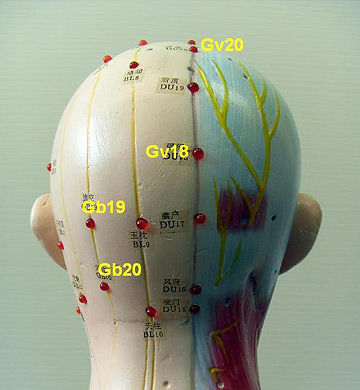 GB 19 Acupuncture Points - Nao Kong 
Location: On the lateral sides of the superior border of the external occipital protuberance
On-site demonstrations for Corporations, Military, Sports
I continue to demonstrate and to teach professionals, caregivers, parents, military, corporate employees, children and elders.
Mike Menkes 
mikemenkes@yahoo.com
954 534 1887
Mike Menkes
mikemenkes@yahoo.com
954 534 1887